Edis Audio Visual keeps you abreast of news, views, comments and changes
Ultra Mini Intel PC with Microsoft Windows10
Our Ultra Mini Intel PC with Microsoft Windows10 is available now for delivery in large or small quantities, shipped by DHL or by seafreight and ready for despatch within days.
Turn any Touchscreen, monitor, projector or TV into a powerful PC or use for Digital Signage with WiFi, supports wireless keyboard, mouse, microphone and other accessories.
Make Classrooms and meeting rooms come alive with sound
Stunning 2.4 Ghz Wireless lapel microphone system
IR - Wireless free microphones - classroom, presentations, events
The effectiveness of teaching or any presentation is a clear sound source that is easy and unobtrusive to the presenter, no trailing cables and no interference from other sources. IR microphones tick all these boxes and are easy to fit or retro-fit into any existing amplifier system.
These stunning IR microphones are available ex-stock from InsideAV or Midwich
Edis AV Projector and Screen Mounts
Cable Kits for Audio Visual Installations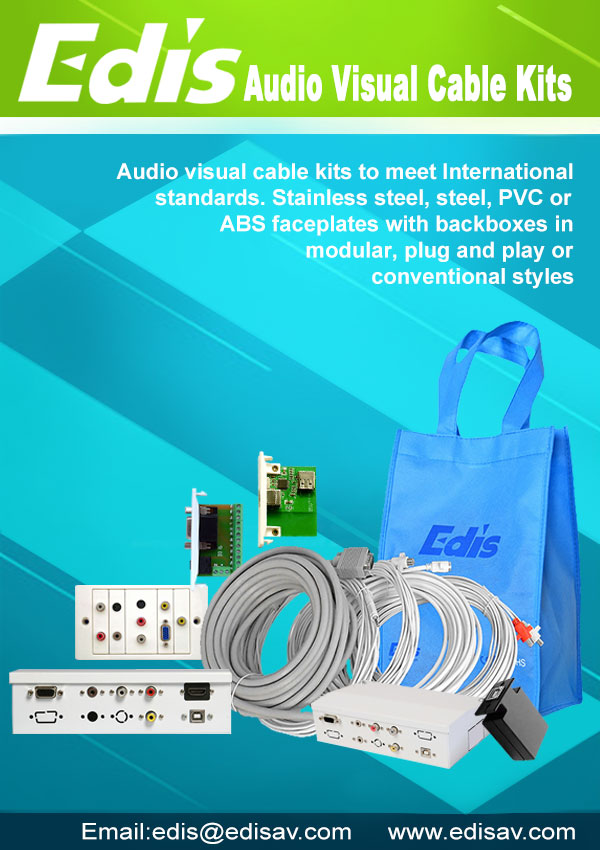 Get more leads and grow your business

We will help you get more leads, promote and help you grow your audio visual, IT or digital signage business
If you already sell or would like to sell Edis audio visual and IT products in the future we will help you find and convert new sales leads into orders and promote your company in the process
We want to help you get more business (for us too !)
We have a huge database of over 100,000 email contacts at schools, colleges and universities and more at SMEs and corporate businesses
We have experienced marketing, graphics and technical teams plus the latest SEO, email marketing, tracking and reporting software to secure new business for you
Our data is segmented and can target business opportuinities near you with focussed messages and advertising
If you think your business would benefit from our FREE e-marketing service - let's talk !
Affordable lightweight 2.4 GHz pen and lapel mics for meeting rooms and classrooms
Digital Signage Players, Displays and Kiosks from Edis